ABOUT MONTFORT VALLEY
Affiliated to CBSE, New Delhi, Aff.No: 931106
Montfort Valley School was established in the year 2006 and is run by the Institute of the Brothers of St. Gabriel. Montfort Valley School upholds the Montfortian values of education that is to work for the physical, mental and spiritual development of the young. The school aims at forming leaders who are intellectually competent, spiritually mature, morally upright, psychologically integrated, physically healthy, socially acceptable and who will champion the cause of justice, love, truth and peace, ever open to further growth.The school is located at a picturesque site surrounded by hills and plantations of spice gardens, a sylvan sight, and right at the main road with perennial water facility, true to the name and fame of God's own country.
Montfort valley school aims "Holistic Education" which implies the overall development of the child. Our school has consistently proved that schooling is not just about academics. One of the strongest points of Montfort valley school is that it is quick to implement changes and constantly keeps improving its methodologies. Our school is equipped with smart class to make learning a truly enriching experience for the students.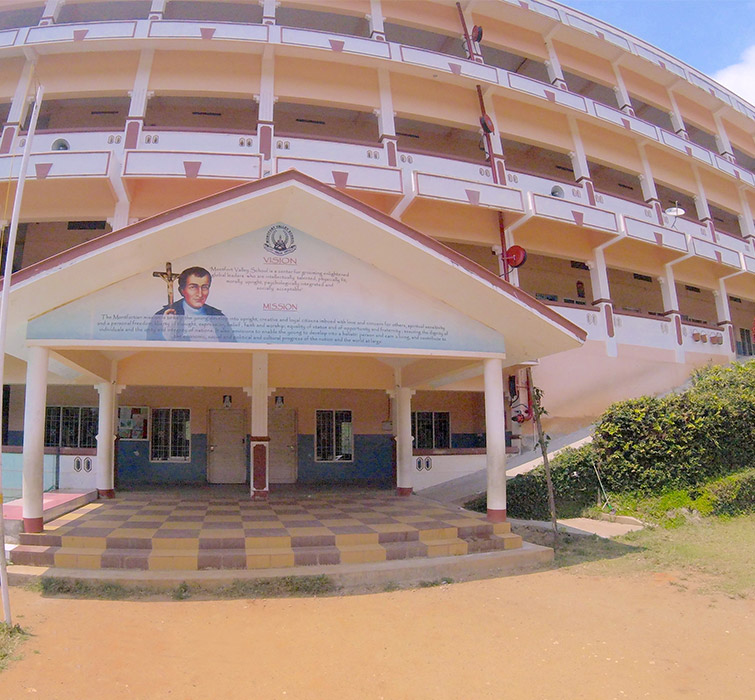 WHAT MAKE US DIFFERENT
---
Managed by Montfort Brothers of St. Gabriel who are internationally acclaimed for imparting quality education.
English speaking ambience.
Qualified and committed teaching faculty.
Value based education.
Personal care and mentoring.
Spacious class rooms and state-of the –art rooms.
Smart class rooms.
Serene and green campus.
Well stocked library.
Career guidance and seminars.
Vast play ground.
Programmes for spiritual enrichment.
Wide range of co-curricular activities for harmonious development.
Stong bonds with parent community.
Encourage students to participate in Scholarship exams.
Impeccable infrastructure with all modern amenities and facilities.